How does
Net32 work?
Net32 is an online shopping marketplace, similar to Amazon. When you shop for a product you'll see multiple vendors offering the same products and competing on price, shipping, and quality. When vendors compete, you win.
Frequently asked questions
Is Net32 a distributor?
Net32 is a marketplace, not a distributor.  A world-class group of manufacturers and distributors compete for your business on Net32's comparison shopping marketplace. You select the dental products you need from the vendors you prefer and they ship your products directly to you.
What does "house brand" mean?
House brand is a brand name used so vendors can offer their best deal on the surplus products they have on hand. Though the actual manufacturers may vary, these products always meet the specifications in the product description.
How do I earn free shipping?
Each vendor on Net32 has their own free shipping threshold visible on the product detail page under the vendor options section. As you add more products to your cart, you increase your chances of earning free shipping.
How do I save on shipping with multiple vendor shipments?
As you shop, Net32 tracks the vendors you're purchasing from in your cart and automatically recommends vendors that will consolidate your order to save on shipping. Make sure to check the free shipping thresholds in your cart and use the "auto-consolidate" feature to save on shipping.
Still have a question?
Feel free to reach out to us via our Live Chat and we'll do our best to answer any questions you might have!
Shop smarter for dental supplies
Industry leading savings
Real time vendor competition drives revolutionary pricing. All day every day suppliers submit their lowest pricing. Compare our pricing »
Best in class customer service
Our agents are here to help 6 AM–8 PM, Monday–Friday ET. Personal reps with direct phone numbers and email addresses make up our amazing support team.
100% Free service
No membership fee. No annual fee. Get fast delivery and great savings without paying extra fees.
Free shipping
Many vendors have free shipping or a low free shipping threshold that can save you even more.
55,000+ product reviews by dental professionals
Trusted brands reviewed by your peers. More reviews than anywhere else in dentistry. See top rated products »
You are in good company
Join over 70,000 dental professionals that have saved over $675 million.
Trusted suppliers
Over 25 years, Net32 has worked collaboratively with numerous manufacturers and distributors to provide the best possible quality, price, service, and selection.
30-day money back guarantee
Your satisfaction is our obsession. If you are not satisfied with your purchase, simply return it within 30 days. We have your back »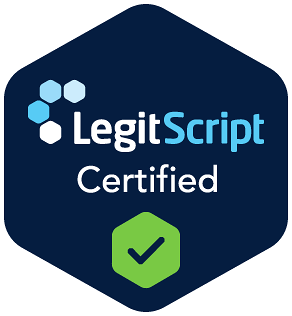 Net32 is LegitScript Certified.
"I order almost everything for my dental practice from Net32.com. While practice management gurus talk about lowering the supply bill to the 5-7% of production range, I average 3.42% consistently by ordering from Net32.com! I get the EXACT same brand names at incredible savings!"

Dr. Marianna Clougherty from Harrisburg, PA
"What a nice refreshing experience! Comprehensive list of products with excellent descriptions, you can compare vendors on one page, very good pricing. Order delivered fast, product is as promised and you save money. These people care!"

Dr. Julie Ross from Novato, CA
"Net32 has saved our practice so much money over the last few years. It brings honesty and fair market value back into our profession."

Dr. Deb Bolton from Durham, NC
"Net32 has provided me with all the name brand products I use on a daily basis in my practice at prices that no other Dental Dealer can match. NOT EVEN CLOSE!"

Dr. Clayton Finley from Melbourne, FL
See how much you can save
Shop top sellers
135,000

Vendor products available for sale
over 50%

Collective savings for Dental Professionals
34,000

Active Dental professionals