Vendors compete,
prices drop,
you save.
Our marketplace can save you an average of over 45% on your dental supplies by finding the most competitive prices from hundreds of vendors.
Shop smarter for dental supplies
Industry leading savings
Real time vendor competition drives revolutionary pricing. All day every day suppliers submit their lowest pricing. Compare our pricing »
Best in class customer service
Our agents are here to help 6 AM–8 PM, Monday–Friday ET. Personal reps with direct phone numbers and email addresses make up our amazing support team.
100% Free service
No membership fee. No annual fee. Get fast delivery and great savings without paying extra fees.
Free shipping
Many vendors have free shipping or a low free shipping threshold that can save you even more.
42,000+ product reviews by dental professionals
Trusted brands reviewed by your peers. More reviews than anywhere else in dentistry. See top rated products »
You are in good company
Join over 53,000 dental professionals that have saved over $400,000,000.
Trusted suppliers
For almost 20 years, Net32 has worked collaboratively with numerous manufacturers and distributors to provide the best possible quality, price, service, and selection.
30-day money back guarantee
Your satisfaction is our obsession. If you are not satisfied with your purchase, simply return it within 30 days. We have your back »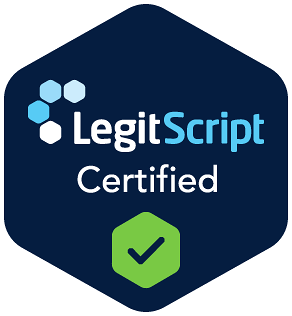 Net32 is LegitScript Certified.
"I order almost everything for my dental practice from Net32.com. While practice management gurus talk about lowering the supply bill to the 5-7% of production range, I average 3.42% consistently by ordering from Net32.com! I get the EXACT same brand names at incredible savings!"

Dr. Marianna Clougherty from Harrisburg, PA
"What a nice refreshing experience! Comprehensive list of products with excellent descriptions, you can compare vendors on one page, very good pricing. Order delivered fast, product is as promised and you save money. These people care!"

Dr. Julie Ross from Novato, CA
"Net32 has saved our practice so much money over the last few years. It brings honesty and fair market value back into our profession."

Dr. Deb Bolton from Durham, NC
"Net32 has provided me with all the name brand products I use on a daily basis in my practice at prices that no other Dental Dealer can match. NOT EVEN CLOSE!"

Dr. Clayton Finley from Melbourne, FL
See how much you can save
Shop top sellers
90,000

Dental products to choose from
over 45%

Annual savings can be staggering
53,000

Dental professionals
Top FAQs
What is Net32?
Net32 is a comparison-shopping site for dental offices to order supplies. It aggregates the catalogs of many vendors into a huge catalog of over 90,000 unique products, empowering dentists to compare individual product pricing across vendors automatically, saving dental offices more money on dental products than anywhere else.
Is Net32 a distributor of dental products?
Net32 is not a distributor of dental products, and does not warehouse, pack, or ship products. Net32 owns and runs a comparison shopping marketplace where manufacturers and distributors sell products directly to dental offices. Net32 simply assists both parties to manage the transaction. Net32 works hard to ensure that Net32 is an efficient platform for both vendors and shoppers.
Why are Net32's prices so much lower?
Net32's prices are so much lower because Net32 enables numerous dental vendors to compete for your business in an open capital market. Their prices are already low from the start, and competition drives prices even lower to industry leading levels.
How can a service so good be free?
Founded by a dentist to help dental offices keep inventory costs under control, Net32 has been, and always will be, a passionate advocate for the financial well-being of dentists, and is 100% committed to providing a free service to dental offices forever. Net32's model calls for Net32 vendors to underwrite the cost of supporting the marketplace.
How does Net32 ensure the quality of products sold by so many different vendors?
Many trusted vendors have been with Net32 10 years or more and we work with all vendors collaboratively to provide the best possible product quality, selection, price, and service. The products that you purchase from Net32 vendors are products that are manufactured and distributed by the manufacturers themselves, genuine products that you should expect to perform as such. In fact Net32 sets the highest standard in the industry for ensuring complete satisfaction by backing up every purchase with the Net32 30 DAY MONEY BACK GUARANTEE.
How can I save more?
You can save more on Net32 with our real-time shopping cart savings engine. Activate by clicking the link "Yes, save me $100" located above the Order Summary. The Shopping cart engine will find the best possible combination of vendors + pricing + free shipping.